Services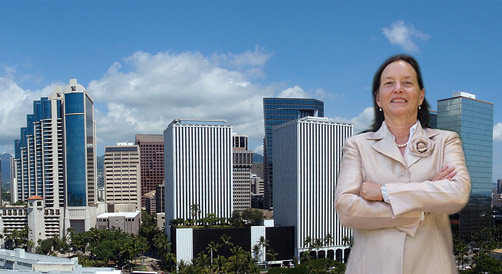 The Law Offices of Sherry P. Broder has achieved multi-million dollar results for our clients in medical malpractice cases.
At the Law Offices of Sherry P. Broder we help injured patients receive the financial compensation they deserve for serious injuries caused by the medical mistake--care not received, care not administered promptly, or improper care--of hospitals, doctors, anesthesiologists, residents, nurses, technicians, nursing homes and nursing facilities, and other health care personnel and institutions.
Specific Medical Malpractice claims may allege:
Failure to provide proper care, such as improper diagnosis or improperly interpreting results of testing;
Failure to provide proper treatment or management of a medical condition;
Failure to provide prompt care, such as failure to have surgery performed in a timely manner; and
Improper or insufficient oversight of staff performing medical care to patients.
In the legal system, Medical Malpractice is considered medical negligence. A successful outcome for a Medical Malpractice lawsuit requires more than a doctor or hospital mistake with unfortunate consequences. There must also be an injury caused by the improper medical care. And most importantly, the party alleging a Medical Malpractice claim has the burden of proving the medical practitioner or hospital/institution did something they should not have done or failed to do something they should have done according to professional standards. In legal terms, the plaintiff bringing a legal claim must prove there was a deviation from the " applicable standard of care," this was the cause of an injury, and the injury caused physical, emotional, or financial harm.
The law requires medical practitioners to apply their skills and knowledge in the care and treatment of their patients according to professional standards of care. Medical personnel and institutions must also keep informed of developments in their respective area of medical care. In addition, specialists in a particular field of medicine must possess the same knowledge and skill and use the same care as other specialists in that same medical specialty.
Due to the complex nature of proving a Medical Malpractice claim, these type of cases often require significant investment of time and expense to pursue.
The Law Offices of Sherry P. Broder has the experience, skill, and resources to help you make a Medical Malpractic claim and vigorously pursue your case to a successful conclusion. We work with top medical experts, who understand the complex issues, to determine what went wrong; the impact of the medical mistakes; and the long-term consequences of the injuries. Also we team with the best economists to accurately calculate the past, present, and future financial harm caused by the medical error, including rehabilitation care, loss of potential income, and suffering.